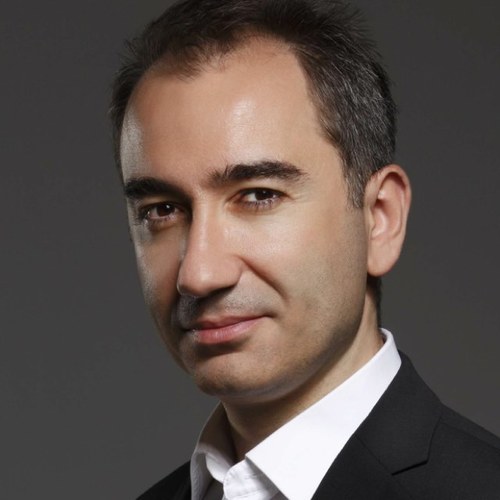 Mustafa Akyol Boğaziçi Üniversitesi Uluslararası İlişkiler ve Siyaset Bilimi Bölümü'nden 1996 yılında mezun oldu. Aynı üniversitedeki Atatürk Enstitüsü'nde, "Kürt Sorununun Kökeni" başlıklı master teziyle tarih yüksek lisansı yaptı. Bu tezin genişletilmiş ve güncelleştirilmiş bir versiyonu, Kürt Sorununu Yeniden Düşünmek: Yanlış Giden Neydi, Bundan Sonra Nereye başlığıyla elinizdeki kitaba dönüştü (Doğan Kitap, 2006).
2003'ten bu yana gazete editörlüğü ve yorumculuğu da yapan Mustafa Akyol'un makaleleri, Türk basını yanında, Foreign Affairs, Newsweek, Washington Post, Wall Street Journal, Financial Times gibi yabancı yayınlarda yer aldı. 2011'de ABD'de yayımlanan Islam without Extremes: A Muslim Case for Liberty adlı kitabının gözden geçirilmiş Türkçe çevirisi Özgürlüğün İslami Yolu: İslami Bir Özgürlük Savunması adıyla çıktı. Kitap Türkçe'ye, Endonezce'ye, Malayca'ya çevrildi.
Mustafa Akyol, halen International New York Times, ve Hürriyet Daily News gazetelerinde ve Al-Monitor: The Pulse of the Middle East sitesinde düzenli köşeyazarıdır.
The Islamic Jesus
When Reza Aslan's bestseller Zealot came out in 2013, there was criticism that he hadn't addressed his Muslim faith while writing the origin story of Christianity. In fact, Ross Douthat of The New York Times wrote that "if Aslan had actually written in defense of the Islamic view of Jesus, that would have been something provocative and new."
Mustafa Akyol's
The Islamic Jesus is that book.


The Islamic Jesus reveals startling new truths about Islam in the context of the first Muslims and the early origins of Christianity. Muslims and the first Christians—the Jewish followers of Jesus—saw Jesus as not divine but rather as a prophet and human Messiah and that salvation comes from faith and good works, not merely as faith, as Christians would later emphasize. What Akyol seeks to reveal are how these core beliefs of Jewish Christianity, which got lost in history as a heresy, emerged in a new religion born in 7th Arabia: Islam.


Read more